Scottish Privacy Forum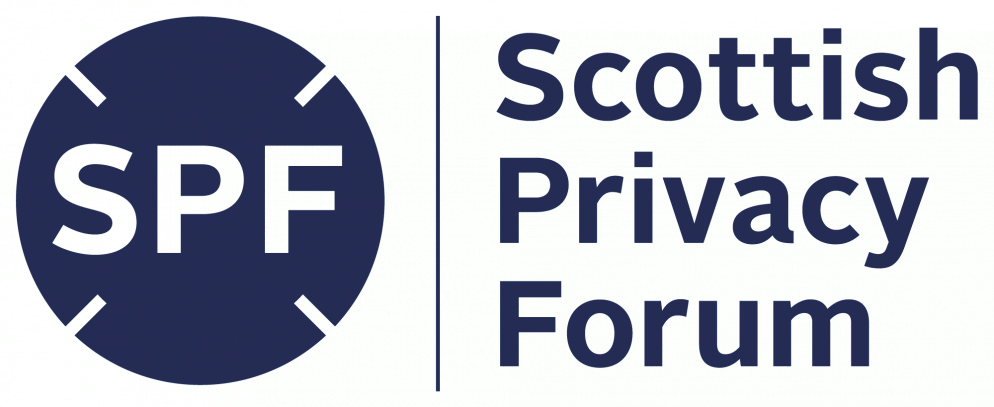 The Scottish Privacy Forum (SPF) is a group of independent senior academics, practitioners and policy-makers who meet periodically to share knowledge about the development of public policy and service delivery and their impact on privacy. The SPF was initiated and is supported by the UK Information Commissioner's Office (ICO) and considers issues relating to data protection, Freedom of Information, identity management, information sharing and surveillance. It provides a 'neutral' meeting place for the exploration of privacy issues and facilitates networking and the exchange of knowledge across service areas and between academia and practice.
The SPF is hosted by CRISP and administered by the University of Stirling. It has approximately 40 members and typically meets twice a year. Members come from a variety of backgrounds, including central government, local authorities, the NHS, academia and private practice.
If you would like further information about the Scottish Privacy Forum, please contact Professor William Webster at CRISP Stirling (CRISP@stir.ac.uk).
Recent Scottish Privacy Forum Meetings
Body Worn Video Cameas and Public Services, 24th November 2015
Body Worn Cameras and Public Services: William Wester and Charles Leleux, CRISP University of Stirling
Regulating Body Worn Cameras: Tony Porter, Surveillace Camera Commissiner
Parking Enforcement and Body Worn Video: Donald Gibson, South Lanarkshire Council
The Investigatory Powers Bill 2015: Kirstie Ball, CRISP Open University
Smart Cities: Smart Privacy?, 8th December 2014
Scotland's 8th City - the Smart City: Smart Cities Efforts Across the Seven Cities: Lucille Brown, Scottish Cities Alliance
Delivering Privacy in a Smart City Environment: Lillian Edwards, University of Strathclyde
Regulatory Challenges and Opportunities of Smart Cities Conference, Glasgow 30/3/15-1/4/15: Lillian Edwards, University of Strathclyde
Smart Energy Infrastructure: Privacy and Security Considerations: Lachlan Urquhart, University of Nottingham
Data Vision and Strategic Action Plan: Jane Morgan, Deputy Director Digital Public Services, Scottish Government
Smart CCTV: William Webster, University of Stirling
Privacy Impact Assessment: Policy and Practice, 19th September 2012
The State of the Art in Privacy Impact Assessment, David Wright, Trilateral Research & Consulting LLP
Privacy Impact Assessment: Downstream from Policy, Kerr Donaldson, ATOS
The ICO Anonymisation Code of Practice, Maureen Falconer, Information Commissioner's Office
Using Data Better: Data Matching and Privacy Issues, 17th January 2012
An Analytical Data Linkage Framework for Scotland, Sara Grainger, Scottish Government
Research on Census Alternatives, Ganka Mueller and Kirsty MacLachlan, National Records of Scotland
Information, Law and Society, Professor Hector MacQueen, Scottish Law Commission
Personal Information and Privacy, 22nd June 2011
Super-injunctions: North/South Divide? Dr Gillian Black, University of Edinburgh
Social Networking, Jason Wassell, Engaging Issues ltd.
The Right to be Forgotten, Professor Charles Raab, University of Edinburgh