Remembering Elia Zureik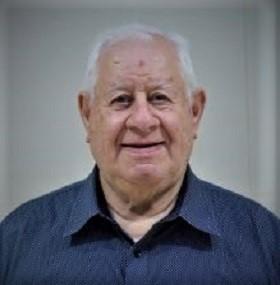 This post is in memory of Elia Zureik, who sadly passed away on January 15th 2023. Elia was one of the early pioneers of surveillance studies and an ally of workplace surveillance as a topic of study.  He will be deeply missed and fondly remembered by the surveillance studies community. 
David Lyon writes:
Elia was born in Akka, Palestine, in 1939, studied at San Francisco State University, USA, Simon Fraser University, Vancouver, Canada (MA) and Essex University, England (PhD). He taught at Queen's from 1971-2005 and from 2014-16 was Head of Sociology and Anthropology at the Doha Institute for Graduate Studies in Qatar.
From his interest in the sociology of information and communication technologies he researched surveillance and privacy questions, especially in relation to the workplace. With David Lyon, he organized the first ever international research workshop in what is now called Surveillance Studies at Queen's in 1993, and this eventually led to our launching the Surveillance Project in about 1999, that became the Surveillance Studies Centre in 2009. He led a massive 7-country empirical project reported in Surveillance, Privacy and the Globalization of Personal Information (McGill-Queen's UP 2008). He co-edited with Mark Salter, Global Surveillance and Policing: Borders, Security and Identity (Willan 2005) and with Yasmeen Abu Laban and David Lyon, Surveillance and Control in Israel/Palestine: Population, Territory and Power (Routledge 2011).
Long before, during and after those research projects and books, Elia was involved in Palestinian Studies, that culminated in the now classic study, Israel's Colonial Project in Palestine: Brutal Pursuit (Routledge 2016). He was highly praised by Edward Said for his earlier work on the sociology of the Palestinians and his involvement in the Middle East peace process that are mentioned elsewhere. But it is the 2016 book that brings out most clearly and brilliantly his conjoining of Surveillance Studies and Palestinian Studies. He is an acknowledged pioneer in examining settler colonialism, as it has developed, especially since the Nakba, in the Palestinian context. And in this respect, his work is vital for twenty-first century exploration of colonialism-surveillance relationships. A festschrift in his honour, edited by Ahmad Sa'di and Nur Musalha, is entitled Decolonizing the Study of Palestine: Indigenous Perspectives and Settler Colonialism after Elia Zureik (forthcoming July 2023 from Bloomsbury).
Posted: January 27th 2023