Announcing the National Surveillance Camera Day
Thursday June 20th 2019 will mark a world first – the first ever National Surveillance Camera Day!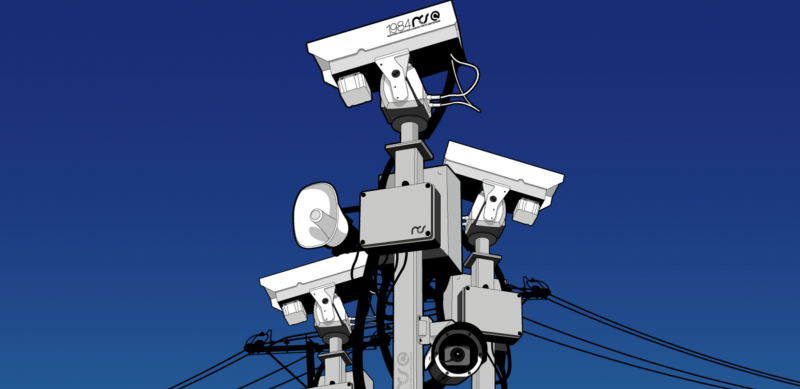 Surveillance Camera Day will be a national event to encourage a conversation about the use of surveillance cameras in modern society. The day is not meant to be a celebration of surveillance cameras, but is intended to encourage awareness about surveillance cameras and a debate about how they are used in society. Of particular importance, is the pressing need for a nationwide conversation about how camera technology is evolving, especially around automatic face recognition and artificial intelligence and how surveillance cameras are actually used in practice, why they're used and who is using them. This conversation is important, because we are all captured by the gaze of the camera lens and because surveillance camera systems are meant to be delivered in the public interest – and to keep communities safe and secure.

There will be a number of different things happening on and around the Day. Across the UK we are asking surveillance camera control centres to throw open their doors so that the public can see, first hand, how they operate. This will be complemented by a request for organisations to publish a surveillance camera factsheet. The factsheet will set out the basics facts of their system, including what it is designed to do and the number of cameras they operate.
The Day will be accompanied by a flurry of media activity, including newspaper articles, speeches, radio discussions and social media conversations. Everyone is welcome to contribute to the discussion and a number of organisations with an interest in surveillance cameras will be joining the conversation – every viewpoint and opinion is welcomed!
Organisations involved in 'Doors Open' include:
Barnsley Hospital NHS Foundation Trust
Bournemouth, Christchurch and Poole Council
Caerphilly County Borough Council
Gloucestershire Police
Hackney Council
North Bristol NHS Trust
North Wales Police
Southend on Sea Borough Council
Surrey Police – Woking
University of Wolverhampton
Surveillance Camera Day is being organised by the Surveillance Camera Commissioner's office in conjunction with the Centre for Research into Information, Surveillance and Privacy (CRISP). The day is one of the deliverables of the civil engagement strand of the National Surveillance Camera Strategy and is intended to raise awareness about surveillance cameras and generate a debate about how they are used in society. 
For further information please contact Professor William Webster (william.webster@stir.ac.uk) or the Commissioner's office (scc@sccommissioner.gov.uk).