CRISP @ CPDP 2018
Ethics, Rights and Data Management in the Digital Policing Revolution
Friday, January 26, 2018 - 11:45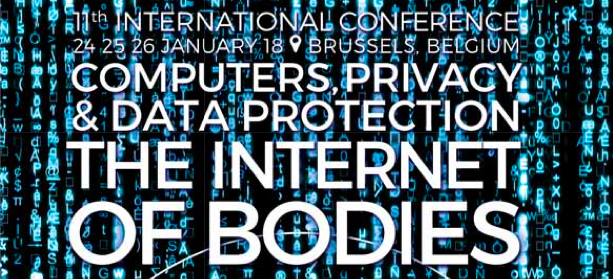 CRISP will be hosting a panel on 'Ethics, Rights and Data Management in the Digital Policing Revolution' at the 2018 CPDP (Computers, Privacy and Data Protection) Conference in Brussels.
Full details of the conference can be found here.
Ethics, Rights and Data Management in the Digital Policing Revolution
Much has been made of the digital revolution and its seismic impact on contemporary life. The application of such technologies in the realms of security and policing have stimulated particular debate and drawn much critical attention. These debates reveal the range and diversity of digital policing practices, which may include the exploitation of large-scale open data sets for spatio-temporal crime forecasting, mining of social media content, video analytics, semi-automated forms of video processing and digitally-augmented risk scoring of propensity for future offending, among others. This proliferation has drawn diverse practices, organisational approaches, temporal registers (e.g. real time, near-future and longer-term), scales of governance, and ambitions for control into play. Despite the discourse around these practices, empirical analysis of how these technologies are mobilised, operationalised and mediated in practice are rare. Urgent attention is needed to interrogate critically the different path dependencies, potentialities, impacts and prospects for oversight and regulation. Drawing on academic, activist, practitioner and regulatory perspectives, this panel examines the range of privacy and ethical issues that arise in this new domain of information practices.
Key questions
How do we conceptualise and understand contemporary digital policing practices?
What are the privacy issues which arise in the context of new forms of digital policing?
How are existing law enforcement procedural practices, such as formulations of suspicion, affected by new forms of digital policing?
What are the possibilities for transparency, oversight and regulation for the diversity of activities that fall under the label of digital policing?
What other ethical or social issues are presented by digital policing?
To what extent do existing models of oversight and regulation accommodate new diverse and highly dynamic digital policing practices?
Chair: Professor William Webster, CRISP Director, University of Stirling (UK)
Moderator: Rosamunde van Brakel, VUB (BE)
Speakers:
Dr Kat Hadjimatheou, University of Warwick (UK)
Professor Pete Fussey, CRISP Director, University of Essex (UK)
Dr Fanny Coudert, Legal Officer, European Data Protection Supervisor (BE)
Christian Wiese Svanberg, Chief Privacy Officer, Danish National Police (DK)