The Future of Surveillance Cameras in the UK: A Question Time Themed Event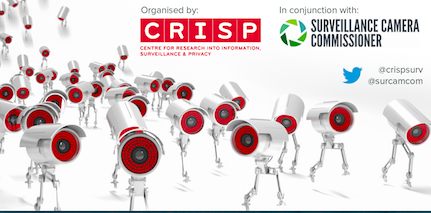 On 21 February 2018 CRISP hosted a Question Time Themed event on the future of surveillance cameras in the UK. The event took place at the London School of Economics and attracted lively debate and an audience of about 100.
The Panel, chired by Professor Pete Fussey of the University of Essex, included:
Tony Porter, Surveillance Camera Commissioner
Lord Brian Paddick, Liberal Democrat Lords Spokesperson for Home Affairs
Silkie Carlo, Director of Big Brother Watch
Simon Israel, Senior Home Affairs Correspondent, Channel 4 News
Mike Barton, Chief Constable of Durham Constabulary and national police lead for Crime Operations
Host, Professor William Webster, University of Stirling
A full audio recording of the event can be found here.
Twitter comments are recorded at #QTCCTV
A blog about the event by the Surveillance Camera Commisioner can be found here.