Kirstie Ball appointed Research Fellow at the Surveillance Studies Centre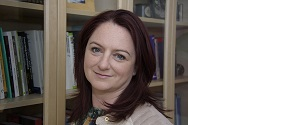 Kirstie Ball has been appointed to a five year research fellowship at the Surveillance Studies Centre (SSC) at Queen's University in Canada.  She has been collaborating with the centre on research projects for nearly 20 years and the appointment cements this long standing and productive relationship.  
Kirstie's current role in relation to the work of SSC involves being the St Andrews lead investigator on the SSHRC Partnership Grant 'Big Data Surveillance'.  The project, which began in 2015, aims to investigate the deployment of analytics and their surveillant features across a number of domains: security, governance, politics and commerce.  She is currently working on understanding the politics of analytics implementation in commercial settings with collaborator Dr Jeff Hughes. Two PhD students Jorge Campos and Roger von Laufenberg are jointly funded by the project and The University of St Andrews. 
Posted: October 24th 2018