Privacy as a Social Value: Interdisciplinary PhD studentship, University of St Andrews
New closing date, April 20th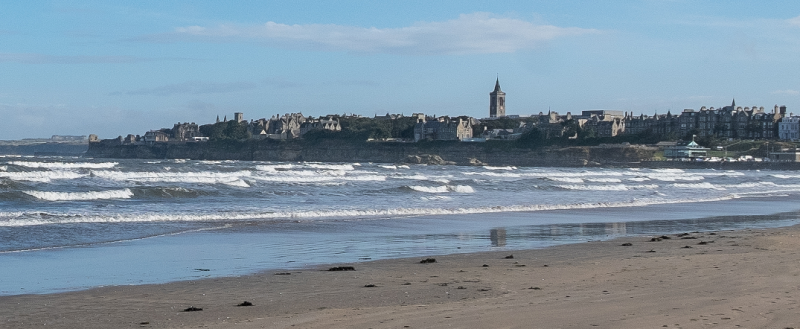 The University of St Andrews is offering a Ph.D. studentship in the area of Privacy as a Social Value.  The funding covers EU/home fees and RCUK-level maintenance costs.  The student will be jointly supervised by Professor Kirstie Ball (School of Management) and Professor Katherine Hawley (Department of Philosophy), and will be affiliated with CRISP (the Centre for Research Into Surveillance and Privacy).
The details of the project are below. 
Project Context
Privacy is typically thought of as an individual matter.  From the legacy of moral philosophy to the laws, codes and practices surrounding data protection, privacy always seems to be reduced to an issue faced by the individual, with legal remedies applying at the individual level.  'Private matters' seem almost by definition to be personal, individual issues.  Each of us has a right to some degree of privacy, and the right to choose when and where to waive that expectation of privacy, as we consider the benefits of privacy alongside our other goals and values.  The state may sometimes be entitled to violate our privacy, but when it does so, it is primarily the individual who is harmed, sometimes for the greater good.
Yet this individual-centred thinking about privacy is completely inadequate for the challenges presented by contemporary technologies, including surveillance technologies in the broadest sense.   No matter what I decide to withhold, the behaviours of my peers reveal much about me.  In contemporary, large scale data analytical settings, the individual cannot exercise meaningful control or consent over her data, deciding when to preserve her privacy, or when to open up and share her data.  For each of us, key facts about our age, location, gender, occupation and the like enable spooky levels of prediction of our preferences, predilections and habits..
Moreover the harms and benefits of both privacy and publicity are felt at the group level, not just that of the individual.  Where data are increasingly used to fine-tune insurance premiums for example, this penalises entire neighbourhoods or demographic groups.  Where credit-scoring is likewise based not on an individual's history, but on the behaviour of people 'of that type', then again group-based data and decisions are being used to determine individuals' life chances.  Health data is notably difficult to truly anonymise and individuals may be under pressure to release such data for the public good of medical research, though it is not clear who exactly stands to gain.
Contemporary information processing and the profiling of populations into groups illuminates the collective value of privacy. The protections that privacy offers to autonomy; self determination, solitude and intimacy, by delimiting inappropriate information flows and some of the unjust consequences of information processing, has societal benefits too. It promotes the benefits of living in a society where people develop and express creativity, are educated and independent minded. It also enables the institutions of democracy to work and ensures the vibrancy of the public realm because there is no chilling effect.
We urgently need a better understanding of the interaction between individual and group privacy, and of privacy as a common good, rather than an individual matter.  The PhD project will draw on existing philosophical literature on privacy (including that focused on information ethics), and use this to engage with the practical challenges treated in less abstract ways within the field of surveillance studies.  Through enhanced conceptual rigour and depth, the student will outline possibilities for an understanding of group privacy.
Project Focus
The precise focus, structure and methodology of the Ph.D. project will be shaped by the student's intellectual background and interests, in consultation with the co-supervisors.  We are open to a wide range of approaches to the general topic, from theoretical to more empirical studies, or to combinations of these.
Questions addressed may include:
• What is group privacy?  How do issues of collective privacy relate to issues of individual privacy?
• How can distinctive questions about group privacy be approached through current and future rights-based frameworks?
• How can privacy be understood as a social value?
• Can 'privacy by design' approaches accommodate group privacy issues?
• How do notions of collective or group privacy emerge in social interactions both online and offline?
• Can we understand groups themselves as bearing privacy rights, as controlling access, or exercising joint consent?
This list is indicative, not exhaustive, and we welcome additional suggestions for research in this area.
Research Context at the University of St Andrews
Professor Kirstie Ball is director of CRISP (Centre for Research Into Surveillance and Privacy), a joint research centre of the Universities of St Andrews, Edinburgh and Stirling.  She is a leading expert on surveillance, and co-founder of the journal Surveillance and Society.  Professor Katherine Hawley is a member of the advisory board for CEPPA (Centre for Ethics, Philosophy and Public Affairs).  She has written extensively about trust and distrust, and is currently researching a range of philosophical issues around the role of information and knowledge in public and private life.
The PhD student will be able to take advantage of resources available through both Schools, including both research centres.  Both Schools host rich, flourishing research cultures, engaging students with seminars and reading groups, multiple networks within Scotland and beyond, and thriving communities of research students.  In addition, the student will have access to the full range of professional development opportunities offered by the University.
How to Apply
Candidates must meet the usual standards for entry to Ph.D. programmes at the University of St Andrews, including a Masters degree due to be completed by summer 2018, and appropriate English language skills.  You should apply via the usual University of St Andrews online procedure specifying 'Philosophy' as the primary programme for administrative purposes.  Please include a research proposal of up to 1000 words, explaining what specific topic within the general area of group privacy you intend to focus on.  We welcome applications from candidates who do not already have in depth knowledge of this topic, but we are looking for an indication of how you would use your existing knowledge, experience, and disciplinary training to help advance understanding of group privacy.   Your statement of purpose should show how you are prepared to undertake a project of this nature. 
Contact Professor Hawley (kjh5@st-andrews.ac.uk) and/or Professor Ball (kirstie.ball@st-andrews.ac.uk) for informal enquiries.